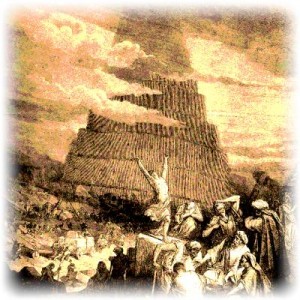 As a friend of mine is wont to remind me from time to time: whether you are seeking to inform or persuade, it's not what the writer puts in; it's what the reader takes out.
More years ago than I care to remember, I volunteered to help a friend and neighbour with his campaign to become a councillor – and ideally the mayor – of our borough.
Doc did all the hard work – the public meetings, the baby kissing – and I dreamed up most of the publicity 'events', wrote the official press releases, and bombarded the local media with 'backgrounders'.
Doc was a would-be politician blessed with real experience of the real world.  He had started his working life as a bank clerk, migrated into the specialist security construction industry, run a restaurant and bar in Franco's Spain, started a successful property company (in the days when most property companies were not all that successful), and then trained as a tutor for a technical institute 'to give something back'.
However, despite his real life experience, Doc had never held political office of any kind.  And we were very aware that, in local body elections, previous experience, and/or a familiar name, gives the candidate a certain advantage.
With this in mind, one of the backgrounders that I wrote was a piece about Doc's extensive involvement with a couple of local schools.  We hoped that it might help voters to see him as a community-minded candidate, well capable of working with others.
I sent the release to one of the two local community newspapers which, somewhat to my surprise, ran the story almost word for word.
A couple of days later, I ran into the paper's editor.  I asked her if the election was generating any interest.  Oh, yes.  Just that morning she had received a letter from an irate reader.  The paper was telling lies, the reader said.  And he demanded that the paper run a retraction, making it clear that Doc had had no local government experience whatsoever.  None.  Not a skerrick.
'Well, I didn't suggest that he did,' I said.  'I just said that he had had several years working – very successfully – with a couple of the local schools.  So, unless your chaps added something ….'
'No, no,' she said.  'But it's a good reminder that many readers read what they want to read.  Unfortunately, it happens all the time.'
The story did have a happy ending.  On polling day, Doc received the second highest number of votes.  And, clearly impressed by the new boy, the man with the most votes, that man who became mayor, chose Doc as his deputy.