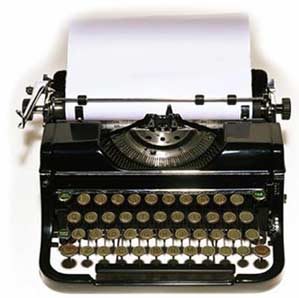 Recently, I happened upon a newspaper that had somehow managed to avoid the recycling bin for more than 80 years.
The paper itself had taken on the colour of lightly-brewed tea, and some of the pages were a bit frayed at the edges. But, all in all, it was in pretty good condition. It was certainly possible to read every word. And I did, indeed, read quite a few of them.
On the front page, the main story was about some now-forgotten by-election and, at the time the paper went to press, the result was still very much in the balance. I didn't recognise the names of the neck-and-neck candidates and I am assuming that neither went on to make the kind of contribution to history that would place them among the 20th century's household names.
Throughout the paper there were local stories, national stories, and international stories. There were stories of good deeds and bad. And there were stories of minor foolishness and outright evil.
What struck me as I read these stories from the days of my grandfather was the quality of the prose. Most of the stories were textbook examples of the who, what, when and where model. And, every now and then, one of the stories also attempted to answer why.
The writing was clear and concise and a joy to read. And where a story contained both fact and opinion, it was made crystal clear to the reader where one ended and the other began.
There were no stories pointlessly labelled EXCLUSIVE. There were no stories about people who were famous just for being famous. And there were no snide asides – or at least, if there were, they passed me by.
If I did my sums correctly, it seems that back in 1931 the price one had to pay for all this fine writing was, in real terms, almost three times the price of a modern newspaper. But I guess in an era when you weren't paying for cable TV and a broadband internet connection, that might have seemed like quite a good deal.
Come to think of it, for writing of that quality, I'd probably be happy to pay that price today. – Jack Scrivano