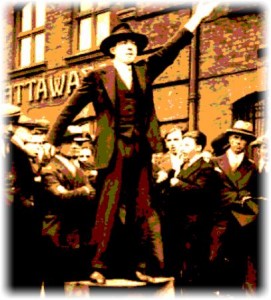 Longer ago than I care to remember, a friend of a friend tried to launch a monthly magazine that would be supported entirely by its cover price.  The idea was that the magazine would accept advertising but it would not rely on advertising for its survival.
The content was to be long journalism and short fiction.  And views from the Left and the Right were to be equally welcomed.  What the advertisers wanted didn't matter.
The editor's guiding philosophy was probably best summed up by the magazine's strapline: 'Something to think about'.  You may or may not agree with what this or that writer has to say, but it certainly gives you something to think about.
Unfortunately, after just two issues, the magazine folded.  The economics just didn't stack up.
About five years later, I ran into the friend of a friend in London where she was editing a decidedly tabloid weekend magazine.  Over a glass of wine, I asked her if she ever had thoughts of resurrecting Freedom.
'I think the days of quality journalism are almost gone,' she said.  'For many publications the only thing that makes sense commercially is to run a few sensational shocker stories surrounded by what are essentially PR handouts.'
At the time, I thought that she was being overly pessimistic.  Now I'm not so sure.