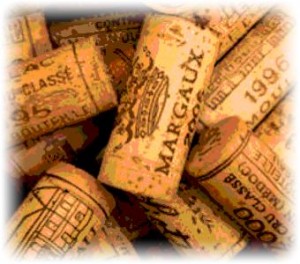 I think I was 13 when I started trying to learn French.
My teacher was a former army captain who had spent several years in the south and west of France.  Beneath his slightly old-fashioned formality and upright military bearing, Max was both a gentleman and a scholar.  He was also an engaging raconteur.
He must have realised within the first few weeks of the school year that at least 23 of the 25 members of the class had little real interest in becoming fluent French speakers.  Our choice of French as our 'foreign language' option was influenced largely by the fact that the only other language on offer was Japanese.  And at least French used the Latin alphabet.
A typical French lesson began with a few new words and a few simple phrases.  The pen of my aunt and the hat of my uncle (both sur la table) seemed to provide the model.  And then, still with 30 minutes or so to go, Max would veer off into a fascinating account of some aspect of French culture.  Regional foods and wines often featured.  And so did scratchy recordings of French singers from the 'thirties, 'forties, and 'fifties.  Then it was suddenly time to pack away our (unopened) textbooks and head to the next class.
By the end of the first term most of us had acquired the beginnings of a French vocabulary based around food ingredients, culinary techniques, grape varieties, and the wine producers of the Bordeaux and Burgundy regions.  Unfortunately, these words were only of limited use when it came to the end-of-year exams.
But then, many years later, I was invited to take part in a 'chateau crawl' through Medoc, St Estephe, Pauillac, and Margaux.  It was only then that I discovered just how useful my rather specialised French vocabulary was.
Merci.  Merci beaucoup, monsieur Max.