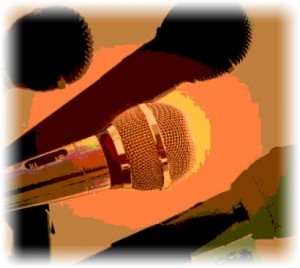 Back in the days when all good 'newspapermen' carried a stenographers' pad, several sharp pencils, and an Olivetti Lettera 32 portable typewriter, one of my cousins spent her days asking who, what, where, when, and why, and writing up the answers for the readers of a substantial provincial daily.
Chris was on the paper's news team.  Her job was to report the news.  There were two or three other people whose job it was to offer opinions.  And the newspaper's editor went to great trouble to ensure that readers were in no doubt as to whether they were reading news or opinions.
While Chris was reporting the news in the newspaper, my sister was reading the six o'clock news on TV.  That too was largely about who, what, where, when, and – where it was possible to deduce – why.  Most of the opinions and all the fluffier 'human interest' stuff were confined to the magazine programme that followed the news.
But all that has changed.  Today, it seems that 90 percent of what is presented as news is, in fact, comment or opinion or simply fluff.
On TV, we now have the people in the studio 'crossing' to a reporter 'somewhere', often in front of some sort of landmark, to get the reporter's opinion on something that they often know little or nothing about.
'Well, Patrick, the Minister has made this big announcement.  How will the Opposition react?'  And Patrick spends the next one-and-a-half minutes speculating and  pontificating, and saying next to nothing.
Newspapers, too, have fallen into the habit of lumping hard news in with questionable comment.
Once upon a time, we might have read:
Shortly before ten o'clock this morning, a cheese sandwich was burning out of control at the corner of State and Great Streets.  Police closed the lower part of Great Street to traffic while fire fighters attempted to deal with the blaze.  At this stage, the cause of the fire is not known.
But now we are more likely to be told:
Nineteen-year-old mother of three, Maureen Frogworthy, has slammed the Government's slow response to a blazing cheese sandwich less than two kilometres from the daycare centre attended by her three-year-old son, Shicayne.
'It's disgusting,' Ms Frogworthy said.  'My kid could have been trying to eat that sandwich at the time.'
Ms Frogworthy says that the fire was the direct result of Government cuts in grants to the local Mothers with Two Left Feet support network.
No Opposition spokesman was available for comment, but Ms Frogworthy's neighbour, Doris Nogood, has called for the Minister to resign.
Human interest?  I can tell you that Ms Frogworthy's take on events is of no interest whatsoever to this particular human.
Now … can we please get back to news that is news?