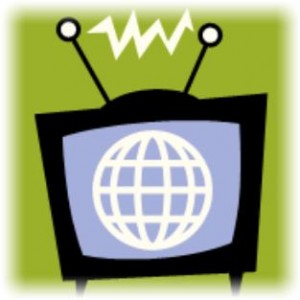 I don't think that my grandfather, who died in 1948, ever saw TV.
There was a time when I thought that this was something of a deprivation.  I think that he would have enjoyed watching sport, particularly equestrian sport.  And, being a farmer, he probably would have found some of the farming and countryside programmes pretty informative.
As a territorial cavalryman, my grandfather was one of the first to see action during the First World War.  And he was one of the last to come home again.  So he may have found some of the many programmes based on that great conflict pretty enlightening.
I happened to be thinking about my grandfather when I was watching cricket on TV recently.  During a break between overs, a station promo exhorted us not to miss 'all new World's Scariest Weather'.  I'm pretty sure that my grandfather could have passed on that one.