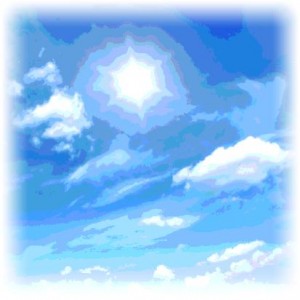 Gavin Ellis, astute media commentator and former Editor-in-Chief of The New Zealand Herald, suggested the other day that 'list' articles are just lazy journalism.  I agree.  But I'm feeling a bit lazy, so here is a list of five things that irk me about newspapers on these sunny days when reporting real news seems to require too much effort.
One: Misleading headlines.  Newspaper headlines are famous for their colourful use of the lexicon.  'Tot's tragic tumble while mum romps with boyfriend'.  Suitably sensational; and possibly vaguely connected to the not-quite-so-sensational story that follows.
But what about: 'Pedestrians at risk from imminent collapse of landmark'?  Read on, and you discover that a) there were no pedestrians within a country mile, b) the building was hardly a landmark, and c) it was never in any danger of collapsing.  It seems that the whole story was based on the mutterings of a 'sickness beneficiary' who 'hears voices'.  'No one from the Council was available for comment.'
Two: Tenuous connections.  'NZ-registered plane's landing gear fails'.  Yes it was a New Zealand registered plane –a freight plane; so, unfortunately, no passengers – but it was operated by an Australian company in the Solomon Islands.  And nobody was even slightly injured.  In fact, nothing much happened at all.  Damn.  But, hey, at least it was a NZ-registered plane.  That must count for something.  Surely.
Three: Tenuous celebrity links.  If the person in the story is someone no one has ever heard of, link them to somebody famous.  Well, anybody really.  'All Black's cousin hurt in freak accident'.  Except the 'cousin' turns out to be a third cousin many times removed.  And the All Black was someone no one remembers who played just one non-test midweek match back in the 1930s.
Four: The lone dissenting voice of little consequence.  Even during the silly season, there is some news that might count as news.  But the first reaction of whoever is minding the switch seems to be to find a contrary view.  Any contrary view.  'School plans deeply flawed'.  Says who?  A chap, unknown even to his own mother; but willing, for the thrill of seeing his name in print, to disagree with anyone and everyone on just about everything.
And … five: yes, lists.  'Ten things you didn't know about cheese.'  Except a quick read reveals that nine of the things I did know.  And the tenth is not actually about cheese.  It is about brawn, also known as 'head cheese', made with flesh from the head of a calf or pig, and usually set in aspic.  Not a milk solid in sight.
Oh well … the cricket season's almost over.  Autumn can't be far away.