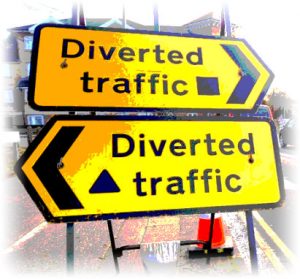 I began my writing career writing advertising copy, press releases, and short stories.  After a couple of years, I added radio plays to my repertoire.  After a further five or six years, I started writing opinion pieces for a couple of local newspapers, and columns for a couple of specialist magazines.
At first glance, that might seem like a rather diverse list of tasks.  You might expect that each required a different set of skills.  But the advice of my very first boss – the man who introduced me to copywriting – held true for all of them.
'Make it easy for your reader to read,' Don said.  'Use words that they will recognise.  And try to ensure that they will not have cause to pause in order to work out what it is that you are trying to say.  If they pause once, you are probably in trouble.  If they pause twice, you are almost certainly in trouble.'
The 'no cause to pause' rule even applies to radio drama.  Radio plays are aural rather than visual.  But before they can become aural, the scripts first have to be read by an editor or a producer.  And, if those editors and producers can't 'hear' what you have written, the play will probably not get produced.
Over the years, we have worked with a number of very creative business managers.  Some of these managers have almost overflowed with good ideas.  But many of the good ideas have failed to see the light of day.  Why?  Because many of these otherwise-bright managers have never learned to put their ideas down on paper clearly and concisely.
'What's the point?' one of them said recently.  'It may not be great literature.  But if they [the intended readers] have got half a brain, they'll soon work out what I'm trying to say.'
Will they?  Or will they pause … frown … frown again … and then decide that it's just all too difficult?