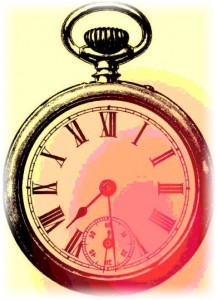 A friend of ours reckons that he has yet to meet a man who does not consider himself to be a better than average driver and a better than average lover.
I sometimes feel that my own experience of would-be writers in the corporate world is somewhat similar.  Not only does the vast majority consider themselves to be better than average writers – often way better than average – they also consider themselves to be faster than average writers.
'Well, I can type at about 60 words a minute, so that's something north of 3,000 words an hour,' one manager said recently.  It was his rationale for allowing only 30 minutes to prepare a board paper.
Mary Beard, a professor of classics at Cambridge and the writer of a very readable blog for the Times Literary Supplement, recently invited writers to 'fess up' to what they considered to be a satisfactory day's work.
Some thought that as few as 500 finished words was a respectable effort.  (That was Graham Greene's daily quota.)  Most aimed for somewhere between 1,000 and 2,000 words.  And a few ambitious souls aimed for 3,000 or more.  But that was 3,000 words a day, not 3,000 words an hour.  And these were professional writers.
Effective writing involves thinking, writing, and revising.  (One writer we know cheerfully admits to 'throwing away' at least two-thirds of the words from every first draft she has ever written.)
When you sit down to prepare a board paper or something similar, you have probably already done quite a bit of the thinking.  But it is almost inevitable that more thinking will be required.  And then there's the writing: selecting just the right words and putting them into just the right order to achieve just the right effect.  Finally, there's the revising – which may well take longer that the initial writing.
So, if it takes you half a day or more to write a thousand or so well-chosen words, don't feel that you are slacking.  That's still less time than many professional writers would require to complete the same task.