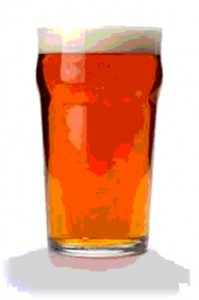 Many years ago now, on a sultry summer afternoon, with the drone of the city traffic struggling to be heard above the incessant chirping of the cicadas, a group of us, perhaps a dozen of us in all, gathered on a hastily-assembled collection of mismatched chairs to listen to an impromptu lecture from a visiting Fulbright Scholar who jokingly referred to himself as Herb the half-bright professor.
His subject was How to Write a Research Report.  Not just any research report; but a research report that readers would really want to read, much in the same way that they might really want to read the latest work by their favourite fiction author.
What Herb had to say was brief and to the point.  'Don't just list facts and findings,' he said.  'Like the fiction author, you need to tell a story.  That's important.  People like stories.
'And you need to keep your story simple.  Say what you need to say, but say no more.  And, wherever possible, use short words.  Also, use short sentences.'
'Anything else?' someone asked.
'No.  That's about it.'
And then several of us gathered up Herb and repaired to a nearby pub for a cold beer.
Cheers, Herb.